Himawari solar lighting system
Two sizes of Himawari for the international sale
XD-50S/12AS
Number of lens | 12
Lens size | 95 mmΦ
Light receiving area | 851 cm²
Dome diameter | 520 mm
Height | 810 mm
Weight | 14 kg
Number of cables | 2
Total Luminous flux | 4,500 lm
Electronic power supply | AC85V~264V
Power consumption | 2W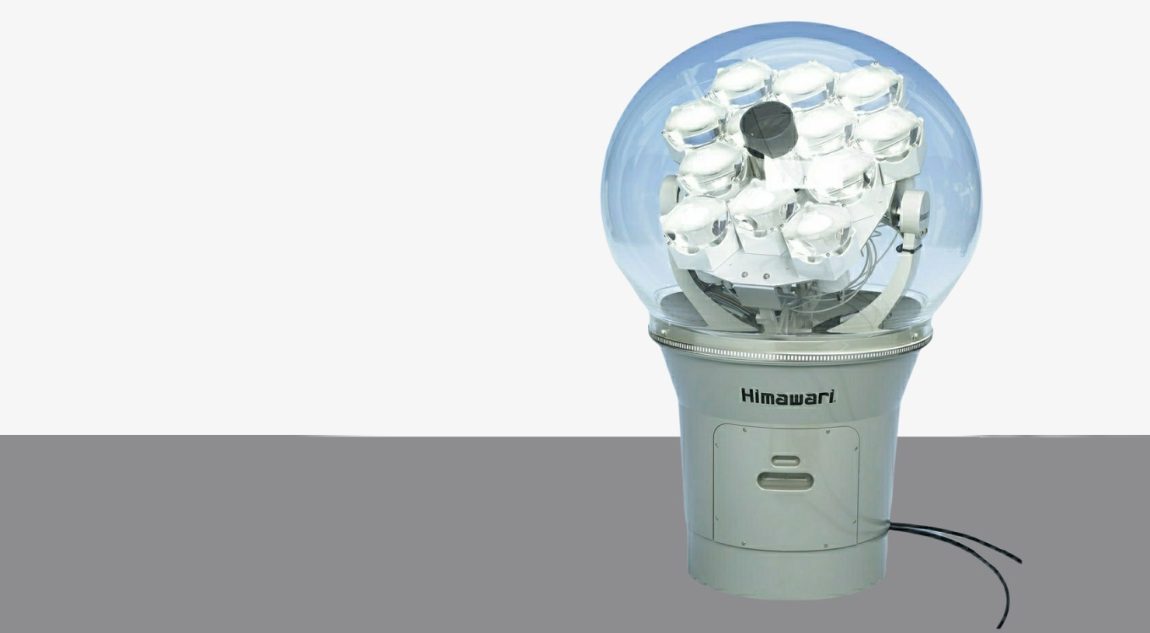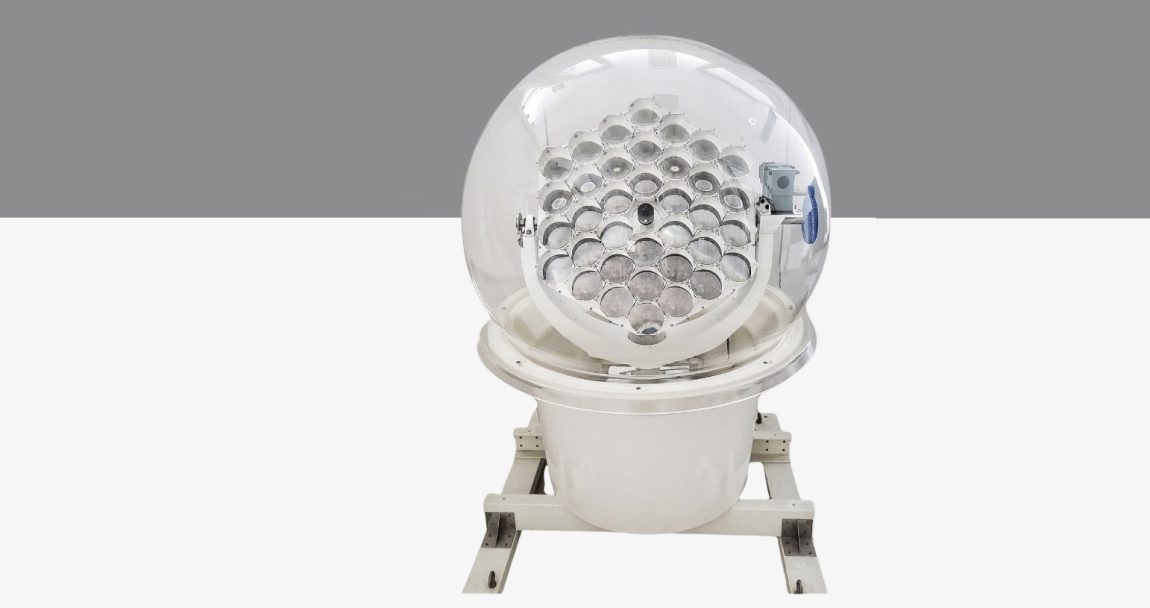 XD-100S/36AS
Number of lens | 36
Lens size | 95 mmΦ
Light receiving area | 2,552 cm²
Dome diameter | 1,000 mm
Height | 1,475 mm
Weight | 88 kg
Number of cables | 6
Total Luminous flux | 13,500 lm
Electronic power supply | AC85V~264V
Power consumption | 5W
Optical Fiber Cable
Optical fiber cable
Single cable consists of a bundle of six optical fibers with a core size of 1mmΦ
The single bundJe cable can transmit sunlight collected by six lenses.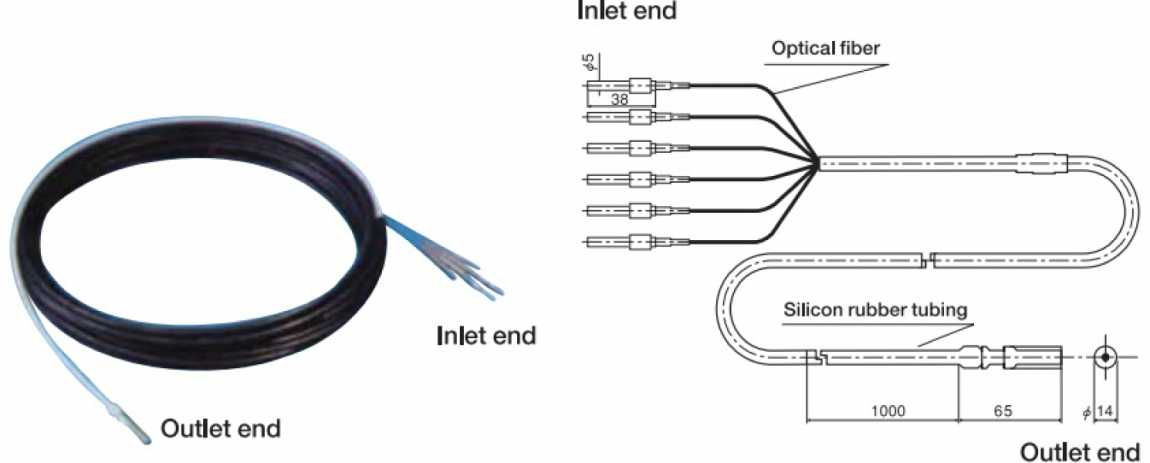 Light distribution and illuminance
Light is emitted at a spread angle of 58°from the edge of an optical cable.
At two-meter from the end of the optical fiber, an approximately 1.5-m diameter circle region is illuminated at approximately 1,036 lux on average (per cable) and one Himawari system is equipped with two cables.
We have an automatic dimmer system available which allows you to switch between the Himawari and artificial illumination systems.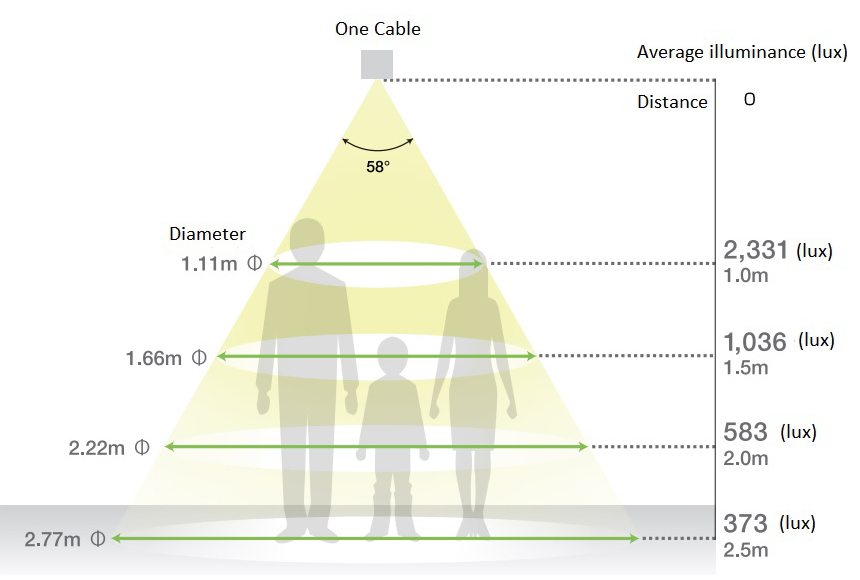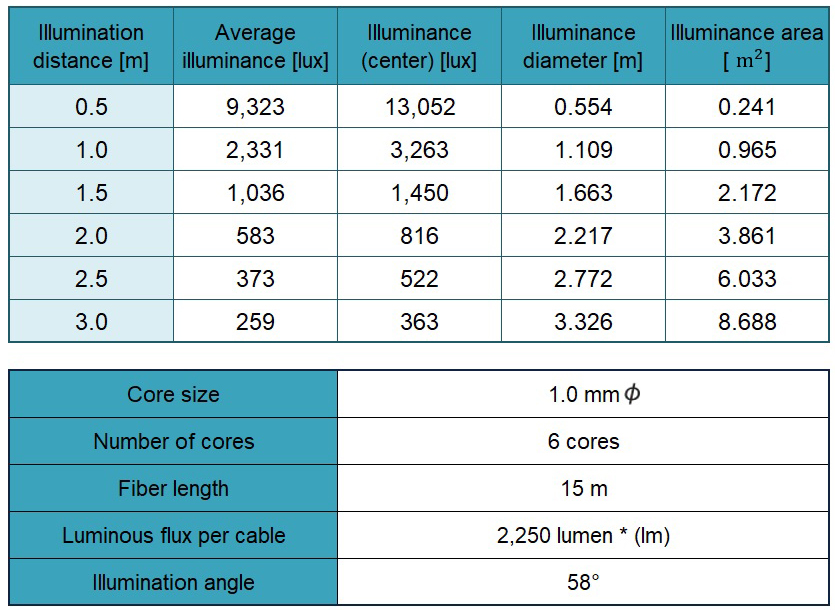 Transmission of sunlight by optical fiber cables
Sunlight is condensed about 10,000 times through a highly efficient lens. The inlet-end of an optical fiber cable is positioned at the focal point of the lens.
The sunlight enters the cable through the inlet and proceeds through the fiber cable, repeating its full reflection, and is emitted from the outlet of the fiber cable.
A highly pure quartz glass fiber cable transmits the visible rays with very little attenuation. A cable made of flexible optical fibers can be installed in any new or existing building to transmit sunlight to wherever it is needed.